It's been a full year since the passing of Marriage Equality in Australia – and GayWeddingGuide.com service providers have been making dreams come true all year! In this series, we will be chatting to some of the amazing service providers that don't discriminate, and spread love all around our great country… we got to catch up with the one and only Shona Tough from Aye-Do Weddings to chat about the amazing people that become celebrants, what they do and the impact a year of equality has had on the profession.
Hi Shona! Thanks for chatting with us – so what it that made you want to become a wedding celebrant?
I was looking for a career change after 20 years in Senior marketing roles I had enough of being stuck in an office all day.  I love public speaking and have always had an interest in theatre and drama.  I was invited to a wedding in the UK,  an outdoor festival wedding, glamping and dancing under the stars.  I loved the vibe and thought it would be great to be part of such a special occasion.  I decided to take the course in 2014 and qualified in 2015.   I felt like I could bring a young, modern and fresh approach to being a celebrant.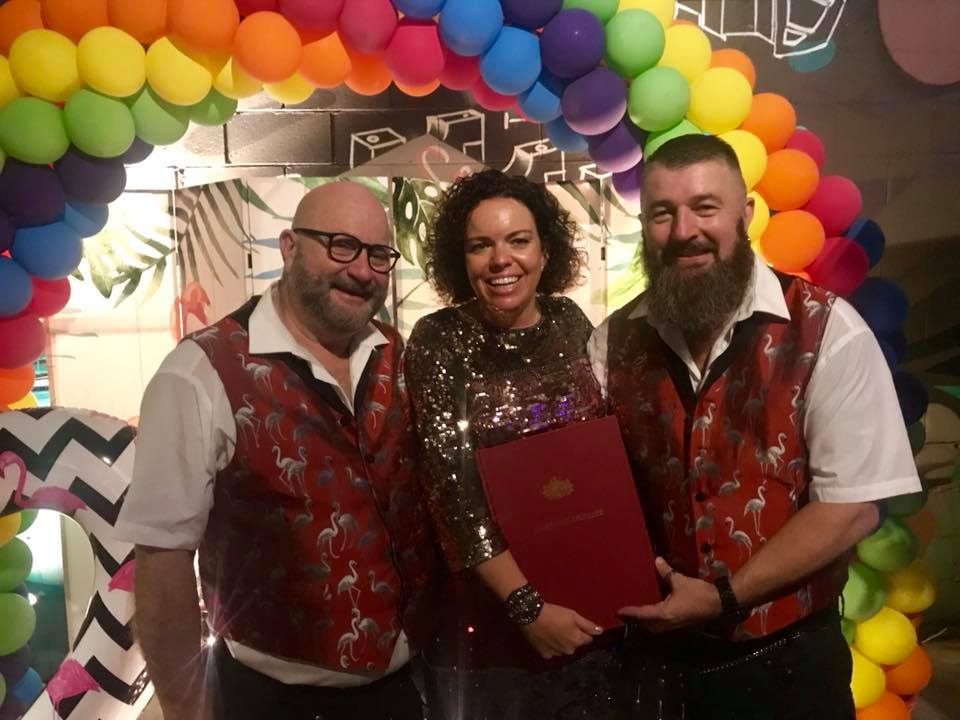 So bringing such a fresh approach to the profession – what is your style as a wedding celebrant?
It depends on the couple, it's their special day and I am there to facilitate it and make sure it is everything they wish for. I listen to each couple and understand what would be appropriate to meet their needs. I like to tell their story and bring out their personalities. I am a fun and friendly person and that comes through in my ceremonies.  I have had plenty laughs and smiles from guests, I am never too serious, it's a special celebration so it should be fun and friendly (or funky and flamboyant as one couple asked for!)
How do you see the differences between same sex couple and heterosexual couple's ceremonies?
The same sex couples are very emotional because a lot of these couples have waited many years to be able to make their commitment. The older couples generally have family members that they want to involve and this makes it really special.   I have had gay men being given away by their daughters, a lesbian couple involving their daughter, one couple who had their young niece and nephew as witnesses.   These family members fought long and hard for equality so to be part of the day is an honour and quite emotional for everyone.
Its been quite an emotional year for our entire community – what have been the highlights of performing same-sex unions since the YES vote last year?
From Flamboyant and Fabulous to Elegant and simple, I have had both extremes when it comes to same-sex unions.   We have hadKylie themes, Scottish rituals and a ceremony where the guests thought they were arriving to celebrate a 50th birthday.  But love was in the air and we turned the birthday into a wedding….now that was a real surprise for the guests.  I also married my friend and previous boss, we used to go out on the town together back in the noughties and being able to marry her and her girlfriend was really special.
I am about to complete my 10th same sex union and they have all been very special because most of them have been together for many years. They are all sograteful to finally be declared equal and legally married.
So in your professional opinion – what are some top tips you would give couples looking to tie the knot?
Get to know your celebrant as it makes for a personal c eremony.  I ask my couples to answer questions about themselves and their relationship as it gives me more material to work with. Open up, don't be shy and get to know your celebrant they are an important part of the day and the more they know about you the better the ceremony will be.  Write your own vows too, its such a special way to tell your partner what you really love about them and the promises and commitments you plan to make as part of your bond.  I assist all my couples with their vows and tailoring the ceremony and readings to make sure their day is uniquely special to them.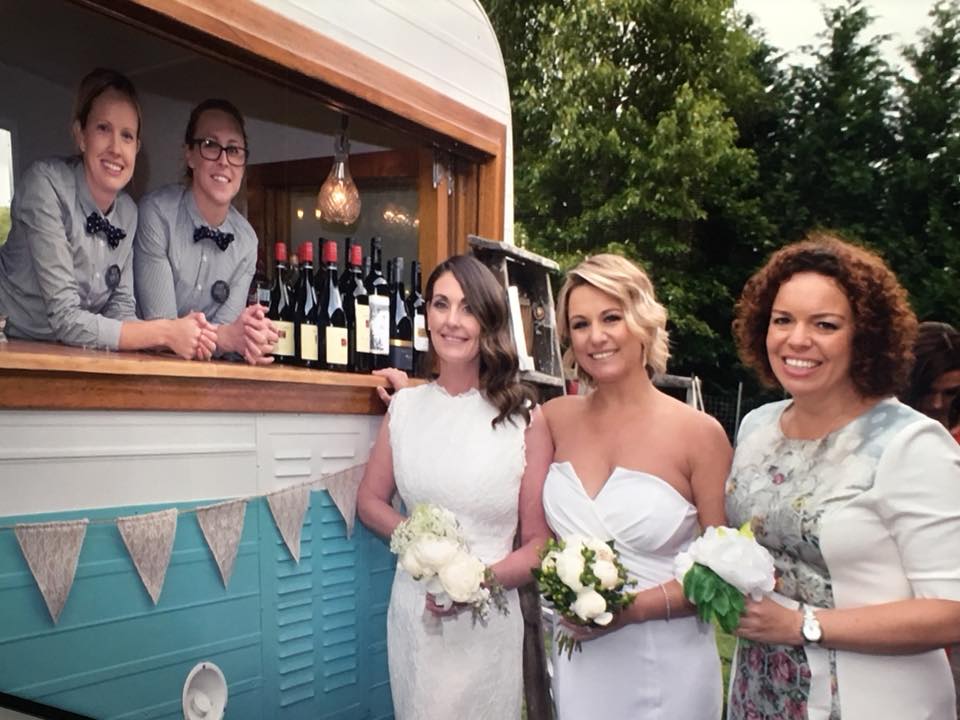 Thanks so much for chatting with us! Should you wish to takeadvantage of Shona's services, make sure you check out her official listing on wwww.gayweddingguide.com.au